Original Zeeuwse Knop jewellery
Dutch Jewellery in a modern or traditional fashion. Those are the fundamentals of D'Allure. Being a young enterprise, we offer a selection of unique handmade Dutch Jewellery of high quality.
D'Allure loves to combine traditional with modern elements. Where these two worlds meet, a beautiful style arises. The same rules apply to all Dutch Jewellery of D'Allure: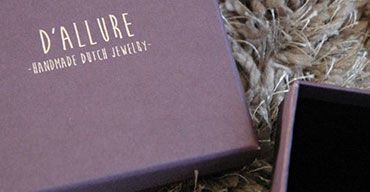 All of our Dutch Jewellery is shipped securely in unique giftboxes. It makes every Dutch Jewellery item a beautiful gift.